Every artist, we all know that diamond painting is a super fun craft, you can work alone or with your family, and you will eventually get a beautiful masterpiece! However, if you take your work seriously, then you can choose some essential tools to make your production process better. To create a perfect diamond painting, you need enough patience...and plenty of lighting. The lamp cushion used for diamond painting can improve your accuracy when placing the beads on the pattern. If you make it at night or in a dark room, they can also help provide extra light.

So let's take a look at the benefits of lamp cushions and learn more about other diamond painting accessories.
What is a light pad?

The diamond painting light mat is a lightweight desktop device that can be connected to a power source to illuminate the surface. The purpose of the light mat is to create a light source from beneath an object, paper, or some type of pattern. Many different types of creative people use these light pads to help their work. For example, you can use a light board as an artist to help illuminate the paper you are drawing on, providing you with a clear surface to work in with plenty of light. Photographers also use light pads to view film negatives or photo slides.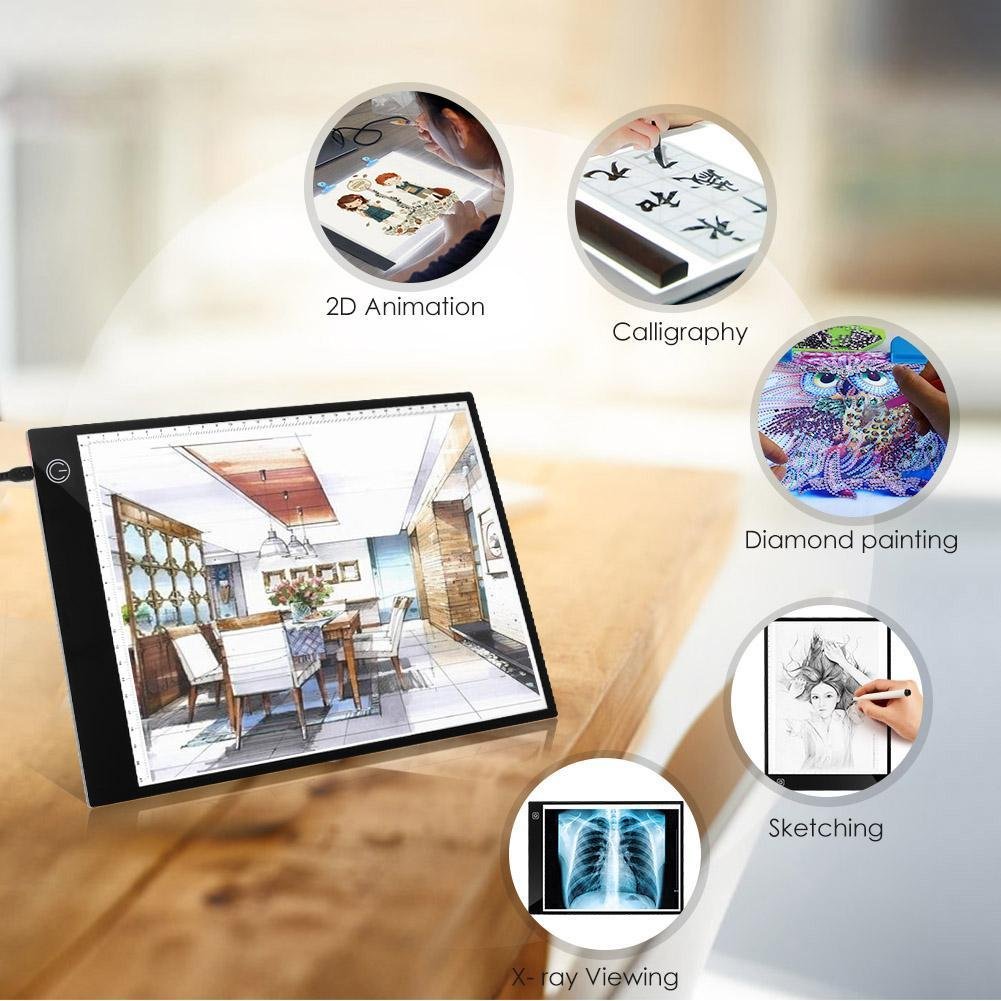 So why use light pads on diamond paintings?
For our diamond artists, the lamp cushion is a good accessory that can illuminate the grid you are using, making it easier for you to glue the beads to the pattern in the correct position, and pay attention to the different colors depicted. If your lighting conditions are insufficient, many handmade products, including diamond paintings, will be extremely difficult for you to make. In addition, working under these conditions for long periods of time can cause eye strain and mental anxiety.
everydayedeals' light pad can help completely eliminate this problem because its light source can penetrate the canvas to make the grid on the pattern clearer. The extra lighting will allow you to easily work on your project at any time of the day or night.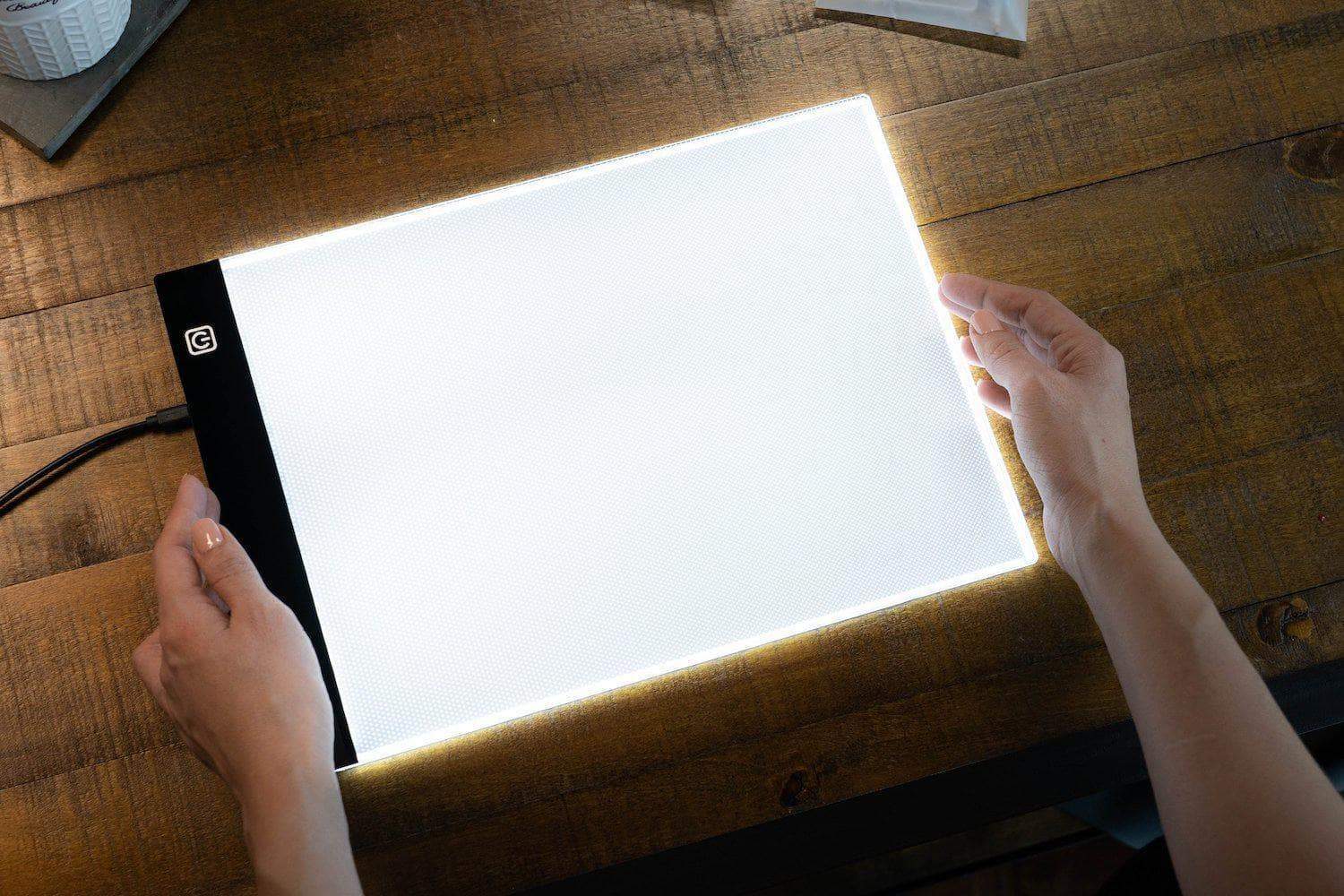 Any value-for-money lamp pad should provide adequate lighting. Our recommended light mat has three adjustable brightness levels, allowing you to dim or brighten the light level that best suits your project.
We use a special acrylic surface, which feels like a glass plate, but much stronger than glass. Convenient to use on a desk or lap, easy to assemble, carry and put away.
If you travel frequently or often need to move the light pad from one position to another, the A4 size may be the best choice. This light cushion is lightweight and affordable, which is a good starting point for most diamond painters who are still experimenting with this craft.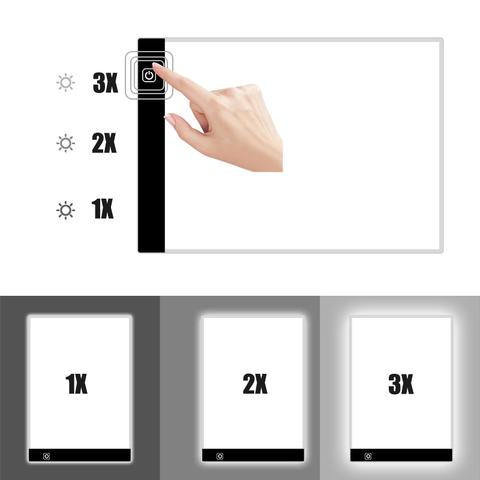 Other
In addition to the light pad, we will introduce another luminous point drill pen. This is a USB charging diamond drawing tool, with five types of nibs, very lightweight, which means you can take it with you.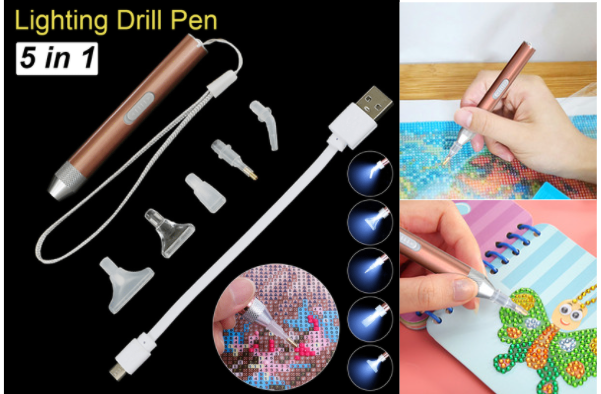 Concluding remarks
Handcrafting is an excellent way to relieve stress and manage anxiety, while also learning an interesting new skill.
Shop for everydayedeals' exquisite diamond painting kit, there are thousands of pictures in different styles,animals, characters, landscapes, cartoons, etc. Once you have selected your kit, you should make sure that you have all the materials you need, including useful crafting accessories such as diamond painting light cushions and drill pens. Now find the pattern you like and start creating!