You can pick a suitbale channles(Facebook,Twitter & Email) to share this event with your friends. Once your friend click the link you shared, your friend would get a $5 coupon with his/her order, then you also can get a $5 coupon upon your friend finished an order at Everydayedeals.


How to get your Exclusive link?
1. Log in your Everydayedeals account.

2.Click the icon(as the picture) in the left bottom of our website.




3.After click the icon,you would see the plate as the picture,just copy the link.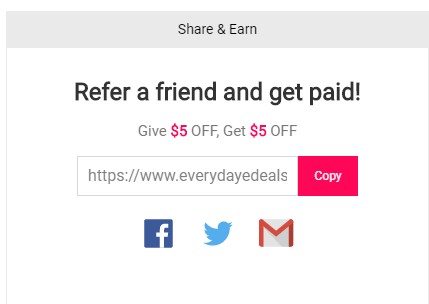 4.Share the link to your friend,your friend get a $5 coupon once he/she open the link you shared,input the email and click send to get the coupon code.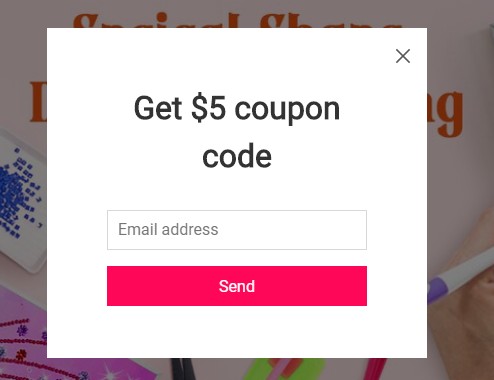 5.Once your friend use the coupon to finish an order from Everydayedeals,you also can get $5 coupon via email too.